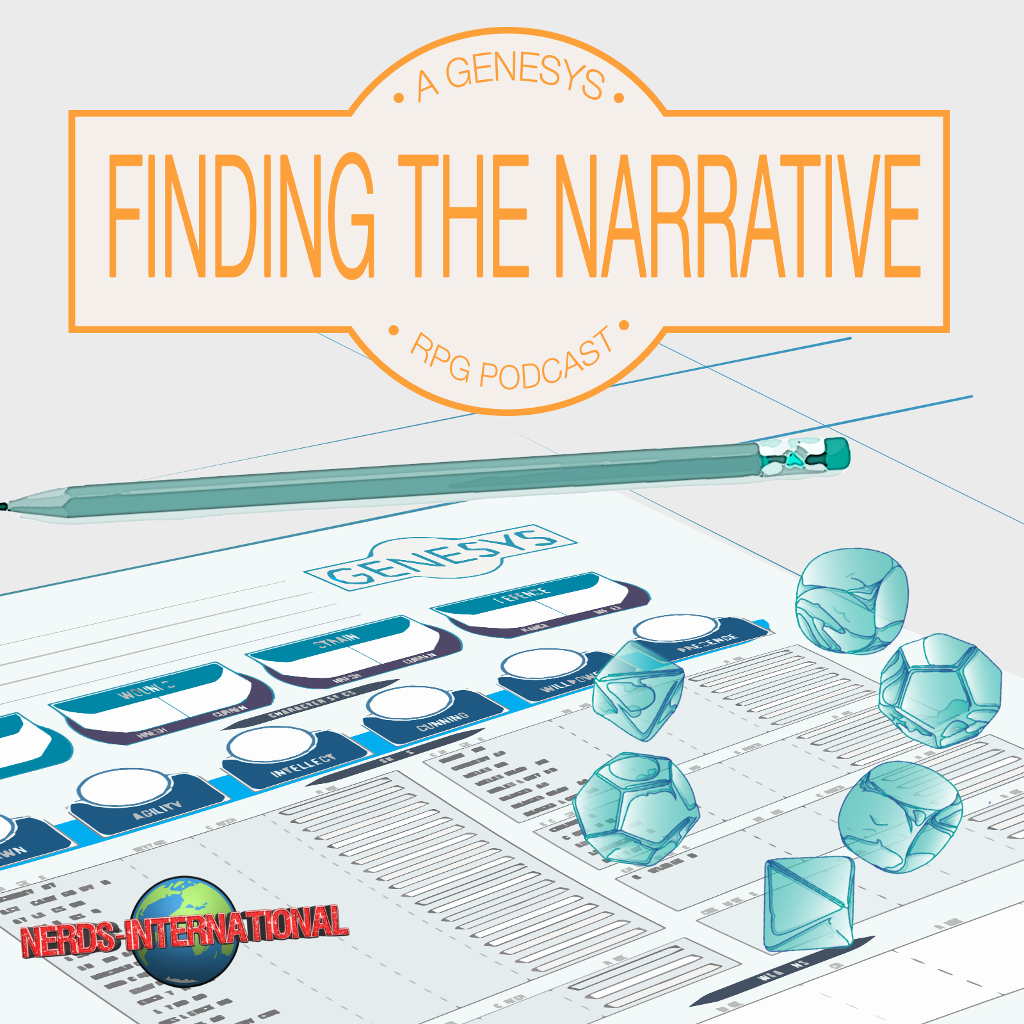 Finding The Narrative: A Genesys RPG Podcast
Episode 31 – Does This Smell New?
Welcome back to Finding The Narrative: A Genesys RPG Podcast dedicated to all things Genesys, an RPG by Fantasy Flight Games.  In this episode of Finding The Narrative we talk about creating items and we create a few for our Primordial Machina setting.  We have 50 Pieces of Awesome to hand out and some Advantageous Threats to roll.  So, come take a listen and find the narrative with us!    
Thanks for listening!
Tony "Azzmodeus" Fanning and Chris "Zszree" Holmes
findingthenarrativepodcast@gmail.com
iTunes (US) | iTunes (UK) | iTunes (Australia) | iTunes (Canada) | iTunes (Germany)
We are a VERY proud member of the Nerds-International MeWe Community!
Featured Podcast/Blog:  The Brewery by Jamie Pierson about random dorky stuff taking it back to the original Gathering of Dorks days round table discussions and live plays.
Tony is running Jamie, Daryl, and I through an Android - Shadow of the Beanstalk homebrewed adventure 48 hours until midnight.
50 Pieces of Awesome!: Inspirational Art Threads in the Realms of Terrinoth and Shadow of the Beanstalk areas on the FFG forums started by ESP77 and 2P51 and contributed to by many.
Realms of Terrinoth
Shadow of the Beanstalk
Finding the Narrative Logo Artwork by Meghan Shultz
Music Credits:
Part 1a: Opening – Hundred Years in Helheim by Tri-Tachyon
Part 1b: 50 Pieces of Awesome – The Last Ones by Jahzzar
Part 2a: The Book of Genesys – ULTIMATE METAL by Loyalty Freak Music
Part 2b: Setting the Tone – Ice Wrought by Sarin
Part 3: Advantageous Threats – Digital Mk 2 by Tri-Tachyon
Part 4: Outro – Catharsis by Bloodgod
Part 5: Legal Disclaimer – Goodnight Kiss by Movie Theater