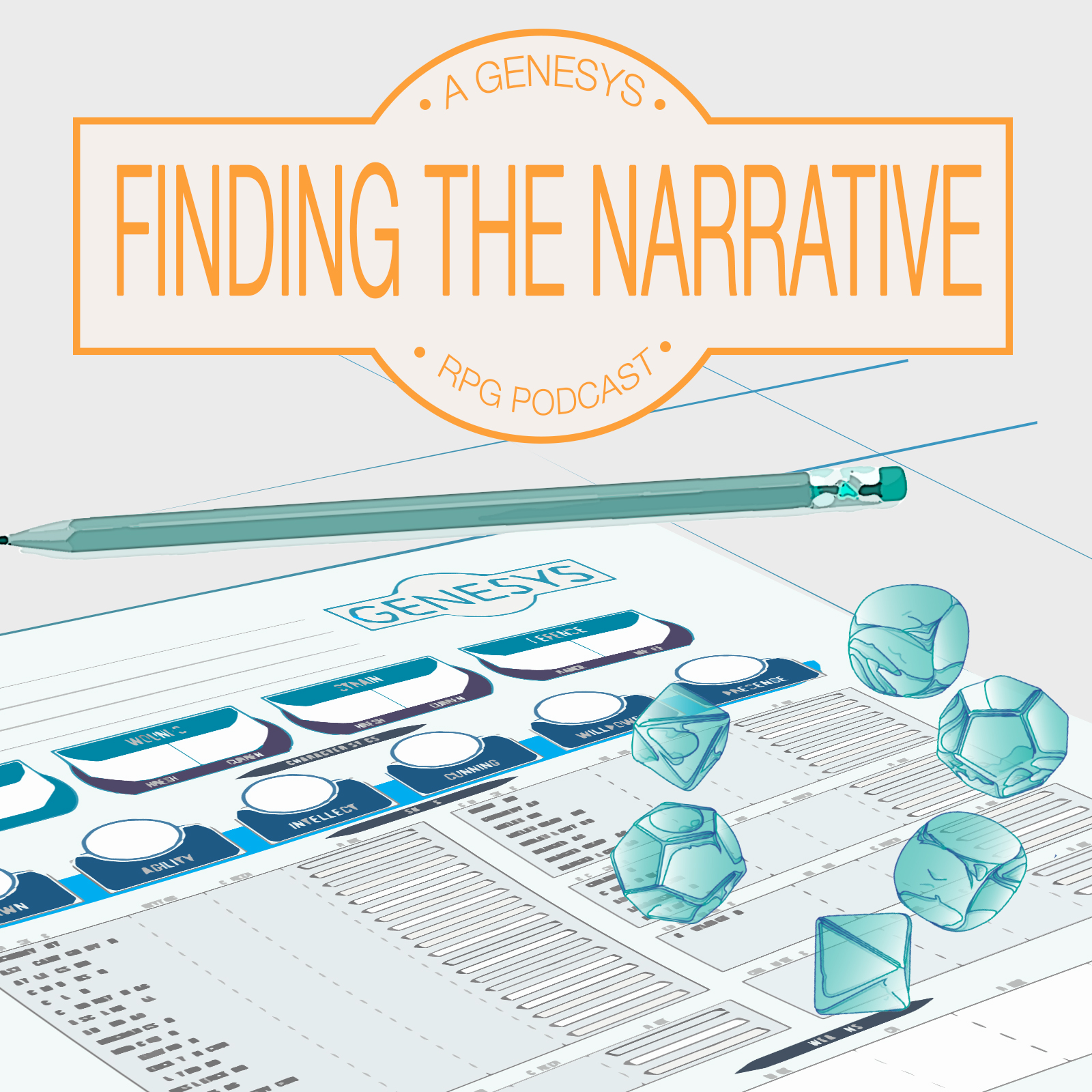 Finding The Narrative: A Genesys RPG Podcast
Episode 73 – 2020 In Memorium
Welcome back to Finding The Narrative: A Genesys RPG Podcast dedicated to the Genesys Role Playing System created by Fantasy Flight Games and produced by Edge Studios.  In this episode of Finding The Narrative we take a look back on 2020 and talk about upcoming ideas for 2021.  So, come take a listen and find the narrative with us!
Thanks for listening!
Tony "Azzmodeus" Fanning, Stephen Dragonspawn, and Chris "Zszree" Holmes
findingthenarrativepodcast@gmail.com
iTunes (US) | iTunes (UK) | iTunes (Australia) | iTunes (Canada) | iTunes (Germany)
Boosting The Signal
EDGE Studio on DriveThruRPG
Finding the Narrative Logo Artwork by Meghan Shultz
Music Credits:
Part 1a: Opening – Hundred Years in Helheim by Tri-Tachyon
Part 1b: Boosting The Signal – Manchester Dream by Bruno E.
Part 2a: The Books of Genesys – ULTIMATE METAL by Loyalty Freak Music
Part 2b: On The Slab – Apprehensive at Best by Biz Baz Studio
Part 3: Advantageous Threats – Digital Mk 2 by Tri-Tachyon
Part 4: Outro – Catharsis by Bloodgod     
Part 5: Legal Disclaimer – Goodnight Kiss by Movie Theater