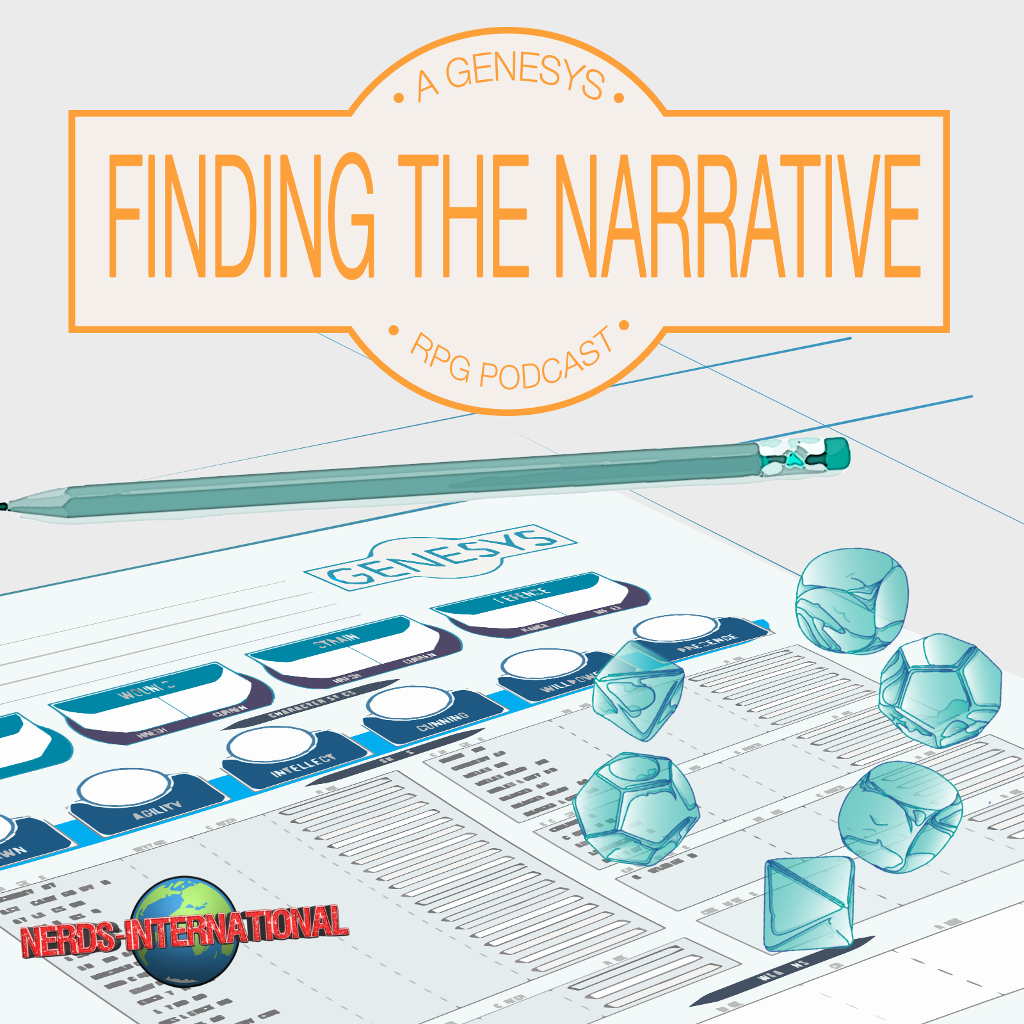 Finding The Narrative: A Genesys RPG Podcast
Episode 10 – The Talent Show (Part 2): Dragonspawn Boogaloo
Welcome back to Finding The Narrative: A Genesys RPG Podcast dedicated to all things Genesys, an RPG by Fantasy Flight Games.  In this episode of Finding The Narrative we finish our two part segment on Talents with our good friend Stephen Dragonspawn!  We go into how to create Talents using the eight questions in the Corebook and then we each create our own in each of our settings.  In Advantageous Threats we put our new these talents to the test!  Take a listen and find the narrative with us!    
Thanks for listening!
Tony "Azzmodeus" Fanning and Chris "Zszree" Holmes
findingthenarrativepodcast@gmail.com
iTunes (US) | iTunes (UK) | iTunes (Australia) | iTunes (Canada) | iTunes (Germany)
We are a VERY proud member of the Nerds-International Google+ Community!
Featured Podcast/Blog:  Veiled Fury Entertainment : Manuel Sambs interviews and live plays.  Check out his latest video where he interviews Eric Lamoureux from Just Insert Imagination about the Wiseguys Savage Worlds setting and the Wiseguys demokit.
Finding the Narrative Logo Artwork by Meghan Shultz
Music Credits:
Part 1: Opening – Hundred Years in Helheim by Tri-Tachyon
Part 2a: The Book of Genesys – ULTIMATE METAL by Loyalty Freak Music
Part 2b: Setting the Tone – Ice Wrought by Sarin
Part 3: Advantageous Threats – Digital Mk 2 by Tri-Tachyon
Part 4: Outro – Catharsis by Bloodgod
Part 5: Legal Disclaimer – Goodnight Kiss by Movie Theater