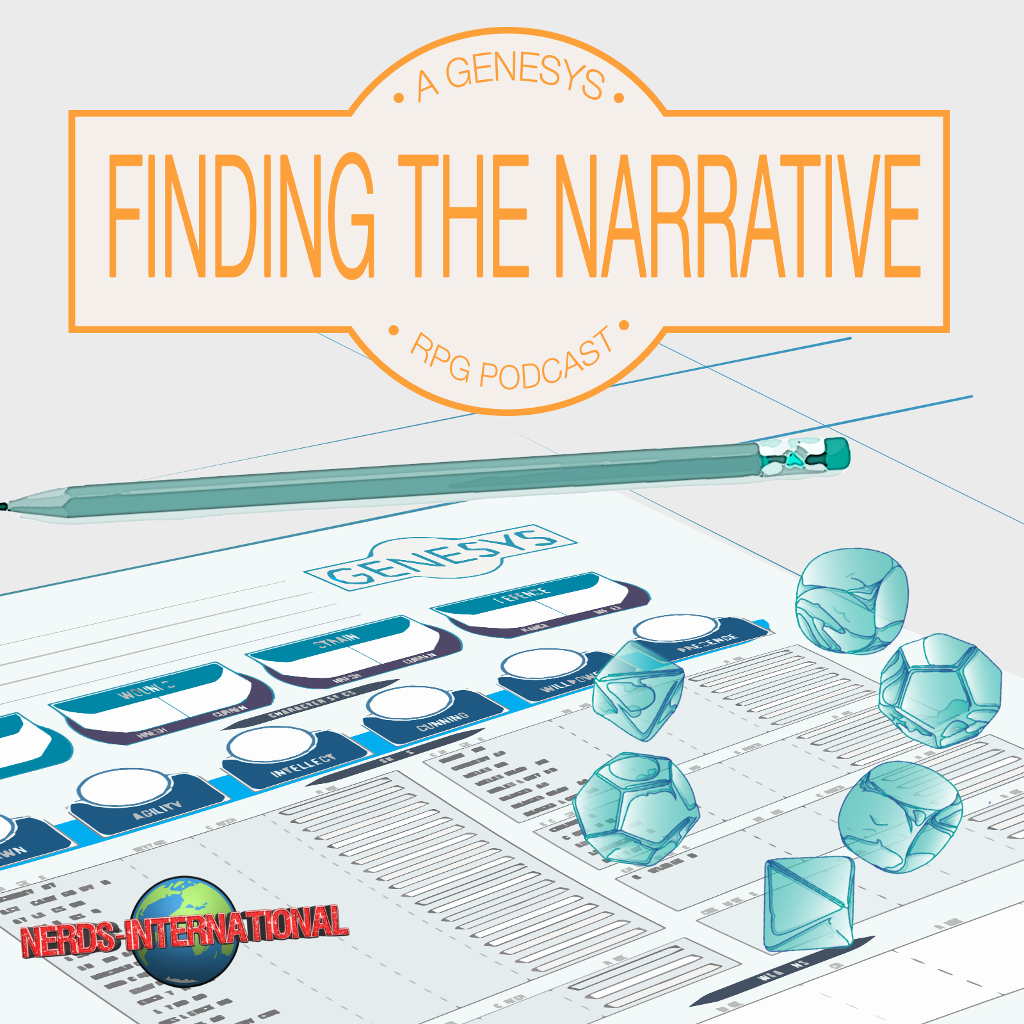 Finding The Narrative: A Genesys RPG Podcast
Episode 15 – Building Better Worlds
Welcome back to Finding The Narrative: A Genesys RPG Podcast dedicated to all things Genesys, an RPG by Fantasy Flight Games.  In this episode of Finding The Narrative we have a brainstorming session on a new setting with Chris' good friend, Bryan.  In Advantageous Threats we have a druid in New York and a dwarven dragon hunter leaping off a cliff … why, you ask?  Take a listen and find the narrative with us!    
Thanks for listening!
Tony "Azzmodeus" Fanning and Chris "Zszree" Holmes
findingthenarrativepodcast@gmail.com
iTunes (US) | iTunes (UK) | iTunes (Australia) | iTunes (Canada) | iTunes (Germany)
We are a VERY proud member of the Nerds-International Google+ Community!
Featured Podcast/Blog:  The Wild Die Podcast is a podcast dedicated to Pinnacle Entertainment Group's Savage Worlds where they discuss everything from rules to settings and everything in between by Eric Lamoureux, Gary McCallum, and Harrison Hunt.
NIV-Con 2 (Nerds-International Virtual Convention 2)  Saturday September 15th & Sunday September 16th
Online Virtual Convention put on by the Nerds-International G+ community
Con on the Cob (Richfield, OH)   November 8th – 11th
Finding the Narrative Logo Artwork by Meghan Shultz
Music Credits:
Part 1a: Opening – Hundred Years in Helheim by Tri-Tachyon
Part 1b: 50 Pieces of Awesome – The Last Ones by Jahzzar
Part 2: Setting the Tone – Ice Wrought by Sarin
Part 3: Advantageous Threats – Digital Mk 2 by Tri-Tachyon
Part 4: Outro – Catharsis by Bloodgod
Part 5: Legal Disclaimer – Goodnight Kiss by Movie Theater