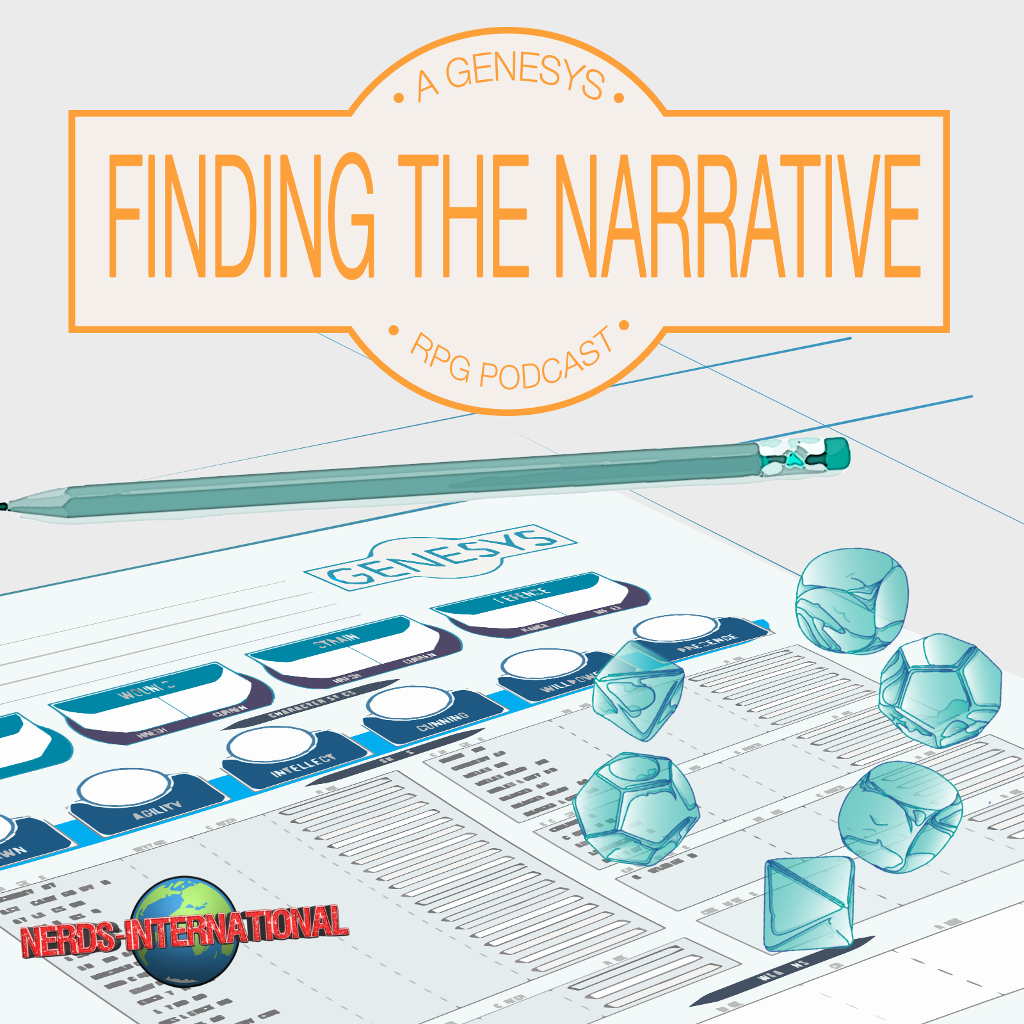 Finding The Narrative: A Genesys RPG Podcast
Episode 21 – Epic Smell Wars!!!
Welcome back to Finding The Narrative: A Genesys RPG Podcast dedicated to all things Genesys, an RPG by Fantasy Flight Games.  In this episode of Finding The Narrative we discuss our time at Con on the Cob with our good friend Daryl Cartier.  We have another 50 Pieces of Awesome to hand out and we re-roll a couple rolls from our games from the Con in Advantageous Threats.  So, take a listen and find the narrative with us!    
Thanks for listening!
Tony "Azzmodeus" Fanning and Chris "Zszree" Holmes
findingthenarrativepodcast@gmail.com
iTunes (US) | iTunes (UK) | iTunes (Australia) | iTunes (Canada) | iTunes (Germany)
We are a VERY proud member of the Nerds-International Google+ Community!
Featured Podcast/Blog:  The TableTopTwats: A Tabletop RPG Podcast that is all about tabletop RPGs starring three Brits; Nikk who has his very own beard, Harrison who is part shark part Maid, and James who is half gourd, all Asian.
In their latest episode they answer the question … Do post-apocalyptic games suck?
The Twats are on MeWe, Facebook, iTunes, Podbean
Nerds-International member
 50 Pieces of Awesome: Osmium by Parker Harris Emerson aka "CitizenKeen" on Genesys Forums.
Finding the Narrative Logo Artwork by Meghan Shultz
Music Credits:
Part 1a: Opening – Hundred Years in Helheim by Tri-Tachyon
Part 1b: 50 Pieces of Awesome – The Last Ones by Jahzzar
Part 2: Smelling the Tone – Ice Wrought by Sarin
Part 3: Advantageous Threats – Digital Mk 2 by Tri-Tachyon
Part 4: Outro – Catharsis by Bloodgod
Part 5: Legal Disclaimer – Goodnight Kiss by Movie Theater