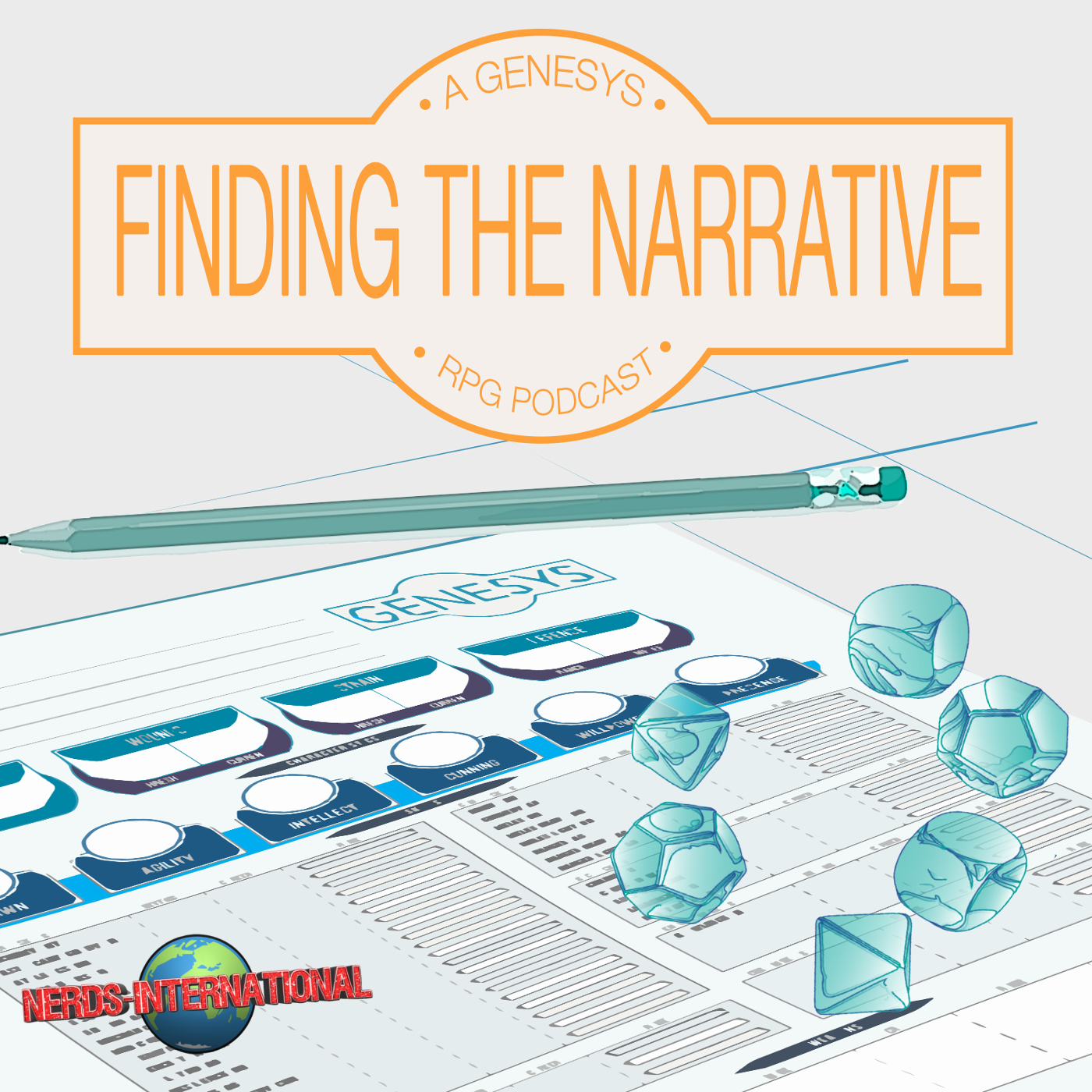 Finding The Narrative: A Genesys RPG Podcast
Episode 22 – Primordial Peoples!
Welcome back to Finding The Narrative: A Genesys RPG Podcast dedicated to all things Genesys, an RPG by Fantasy Flight Games.  In this episode of Finding The Narrative we go over the Species and Archtypes for our Primordial Machina setting and share with you the introduction for the setting that Tony wrote up.  We have another 50 Pieces of Awesome to hand out and we have more Advantageous Threats to roll.  So, take a listen and come find the narrative with us!    
Thanks for listening!
Tony "Azzmodeus" Fanning and Chris "Zszree" Holmes
findingthenarrativepodcast@gmail.com
iTunes (US) | iTunes (UK) | iTunes (Australia) | iTunes (Canada) | iTunes (Germany)
We are a VERY proud member of the Nerds-International Google+ Community!
Featured Podcast/Blog:  The RPG Brewery with Jamie and Stephan with interviews, live plays, and discussions about anything and everything roleplaying. 
Nerds International, G+, YouTubes, and the Live Plays are back in Podcast format … w00t! I highly recommend our Rise of the Runelords series.  It was tons of fun!
https://www.patreon.com/therpgbrewery
https://www.twitch.tv/therpgbrewery - Thursday Night Live Play Show where Chris is now running The Jewel of Yavin Star Wars RPG Adventure using the narrative dice system. Very much the Genesys system if interested.
Nerds-International member
50 Pieces of Awesome!:  Expanded Equipment for a Fantasy Setting by aclarkbr90
Legends of the Galaxy: A Community Driven Roleplaying Experience
Finding the Narrative Logo Artwork by Meghan Shultz
Music Credits:
Part 1a: Opening – Hundred Years in Helheim by Tri-Tachyon
Part 1b: 50 Pieces of Awesome – The Last Ones by Jahzzar
Part 2a: The Book of Genesys – ULTIMATE METAL by Loyalty Freak Music
Part 2b: Setting the Tone – Ice Wrought by Sarin
Part 3: Advantageous Threats – Digital Mk 2 by Tri-Tachyon
Part 4: Outro – Catharsis by Bloodgod
Part 5: Legal Disclaimer – Goodnight Kiss by Movie Theater