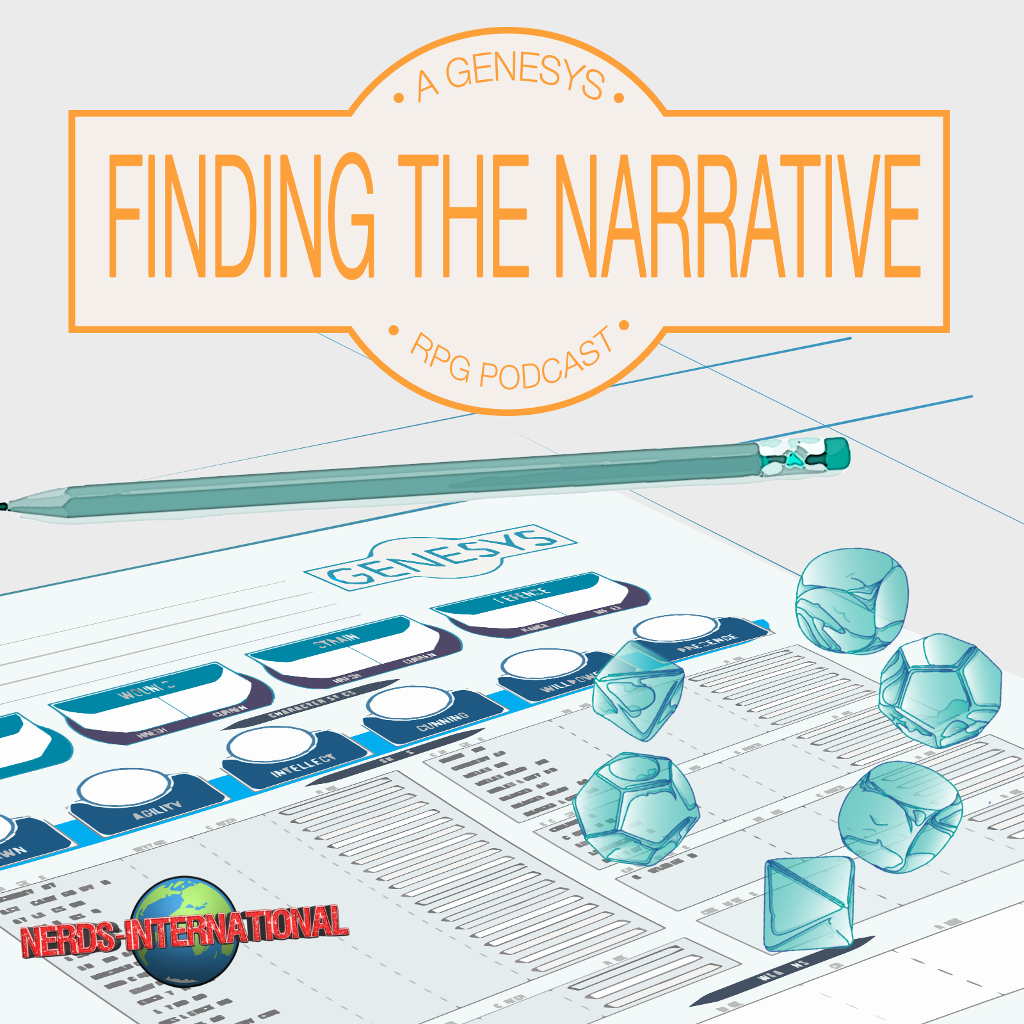 Finding The Narrative: A Genesys RPG Podcast
Episode 26 – Career Day on the Blasted Plane
Welcome back to Finding The Narrative: A Genesys RPG Podcast dedicated to all things Genesys, an RPG by Fantasy Flight Games.  In this episode of Finding The Narrative we discuss careers in our Primordial Machina setting and the origin of the Elves in Realms of Terrinoth.  We have another 50 Pieces of Awesome to hand out and we have more Advantageous Threats to roll up.  Come take a listen and find the narrative with us!    
Thanks for listening!
Tony "Azzmodeus" Fanning and Chris "Zszree" Holmes
findingthenarrativepodcast@gmail.com
iTunes (US) | iTunes (UK) | iTunes (Australia) | iTunes (Canada) | iTunes (Germany)
We are a VERY proud member of the Nerds-International MeWe Community!
Featured Podcast/Blog:  The Murder Hobo Show by Gary "Wansum Beats" McCullum is an assortment of RPG related goodness from actual plays to how-to's.
MeWe, N-I community member
50 Pieces of Awesome!: Inquistion Campaign Setting by Guilliaume Tardif
Finding the Narrative Logo Artwork by Meghan Shultz
Music Credits:
Part 1a: Opening – Hundred Years in Helheim by Tri-Tachyon
Part 1b: 50 Pieces of Awesome – The Last Ones by Jahzzar
Part 2a: The Book of Genesys – ULTIMATE METAL by Loyalty Freak Music
Part 2b: Setting the Tone – Ice Wrought by Sarin
Part 3: Advantageous Threats – Digital Mk 2 by Tri-Tachyon
Part 4: Outro – Catharsis by Bloodgod
Part 5: Legal Disclaimer – Goodnight Kiss by Movie Theater