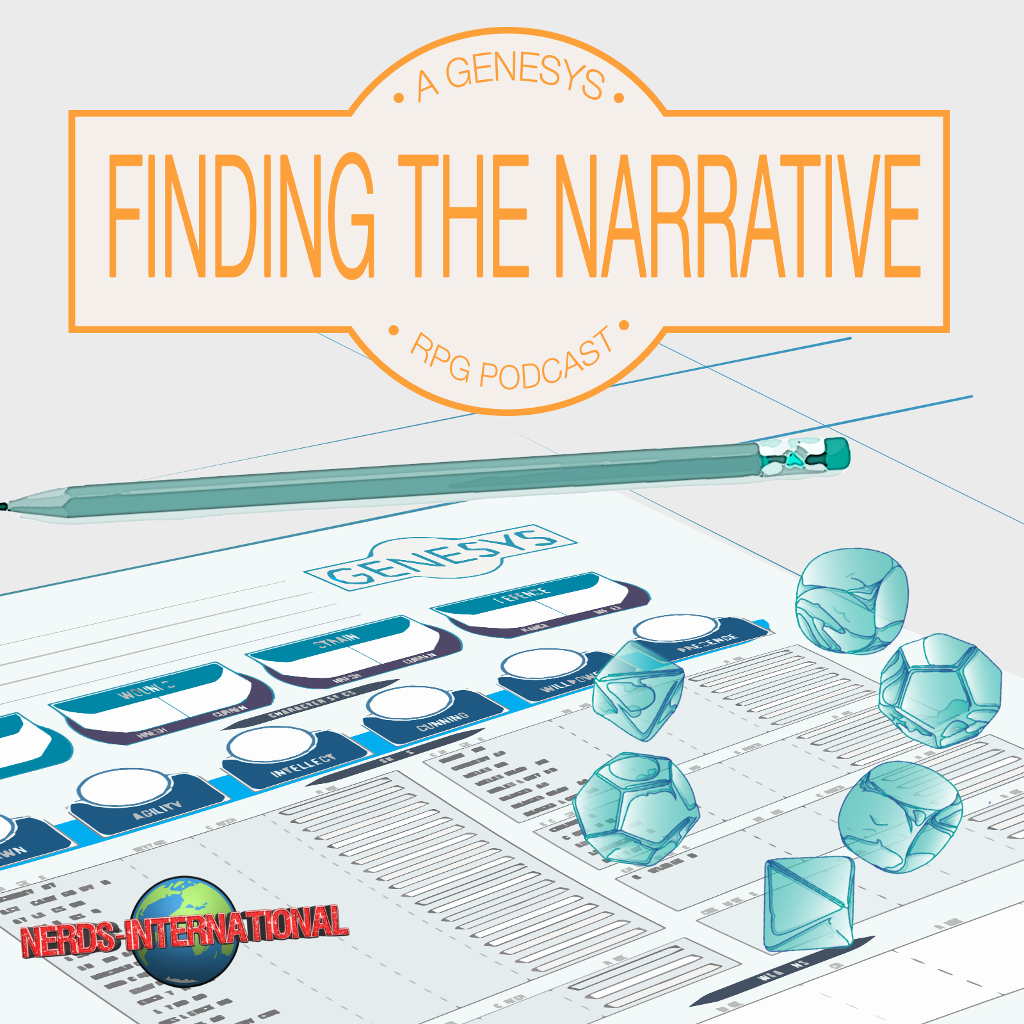 Finding The Narrative: A Genesys RPG Podcast
Episode 3 – Is There A Point To This Story? … A Guide To Story Points
Welcome back to Finding The Narrative: A Genesys RPG Podcast dedicated to all things Genesys, an RPG by Fantasy Flight Games.  In this episode of Finding The Narrative we talk about Story Points in Genesys.  We go into what they are, how to set them up, and how to use them.  We then take that concept over to Advantageous Threats and show you how to use those Story Points in a couple of game scenarios!  Take a listen and find the narrative with us!    
Thanks for listening!
Tony and Chris
findingthenarrativepodcast@gmail.com
iTunes (US) | iTunes (UK) | iTunes (Australia) | iTunes (Canada) | iTunes (Germany)
We are a VERY proud member of the Nerds-International Google+ Community!
Featured Podcast/Blog:  Nerds-International Virtual Con  NIV-Con!  March 10th (Sat) and March 11th (Sun)
NOTE: Make sure you read the game you're signing up for to see if you need a license for the VTT program … some just need the FG demo version
Logo Artwork by Meghan Shultz
Music Credits:
Part 1: Opening – Hundred Years in Helheim by Tri-Tachyon
Part 2a: The Book of Genesys – ULTIMATE METAL by Loyalty Freak Music
Part 2b: Setting the Tone – Ice Wrought by Sarin
Part 3: Advantageous Threats – Digital Mk 2 by Tri-Tachyon
Part 4: Outro – Catharsis by Bloodgod
Part 5: Legal Disclaimer – Goodnight Kiss by Movie Theater