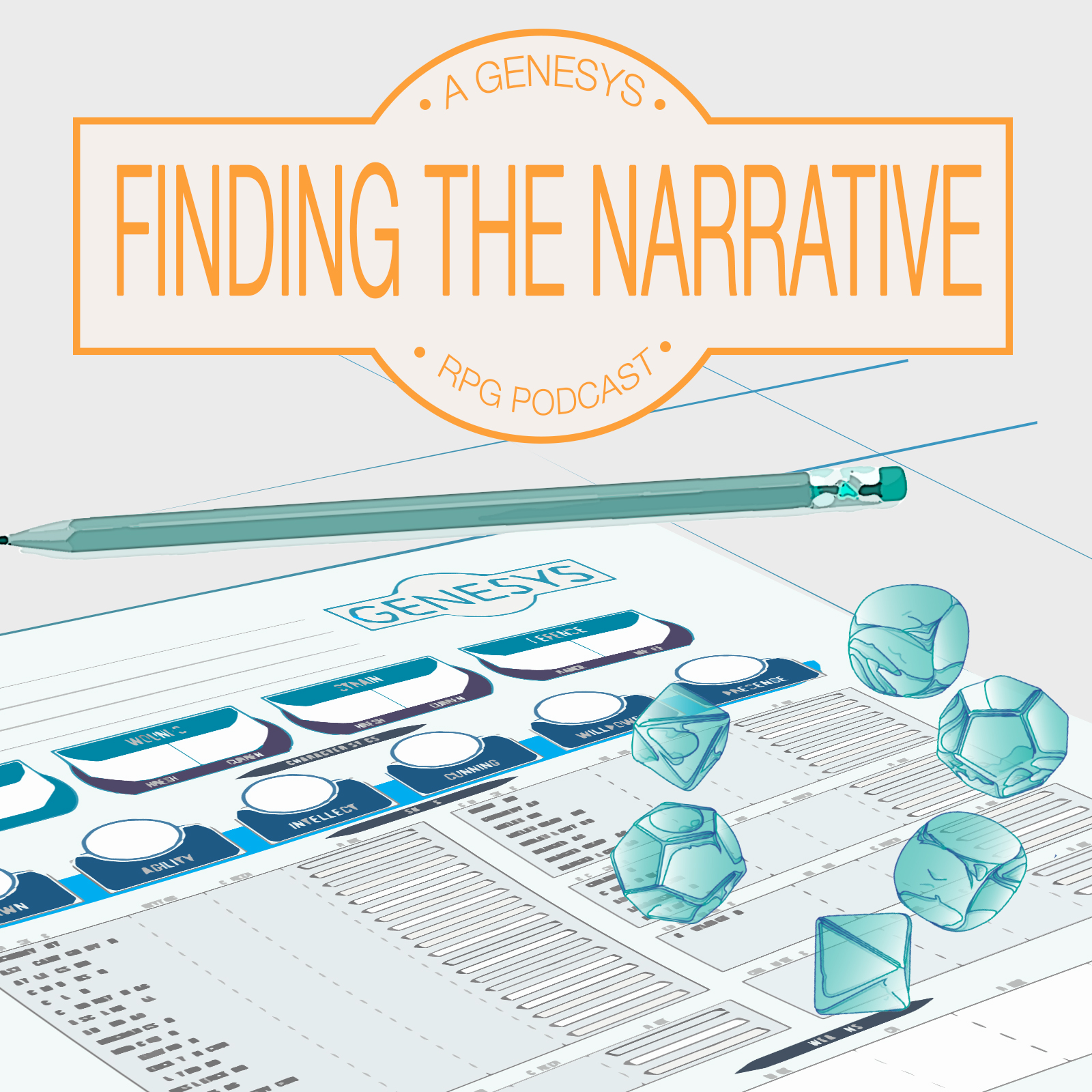 Finding The Narrative: A Genesys RPG Podcast
Episode 53 – Founder Focus – Scott Zumwalt
Welcome back to Finding The Narrative: A Genesys RPG Podcast dedicated to all things Genesys, an RPG by Fantasy Flight Games.  In this episode of Finding The Narrative we sit down with Genesys Community Leader and Genesys Foundry contributor, Scott Zumwalt, to talk about everything from what got him started to his November 2019 Genesys Foundry Spotlight winning Something Strange, a Modern Horror Setting for Genesys.  Tony runs Scott and Chris through a very strange Advantageous Threats!  So, come take a listen and find the narrative with us!    
Thanks for listening!
Tony "Azzmodeus" Fanning and Chris "Zszree" Holmes
findingthenarrativepodcast@gmail.com
iTunes (US) | iTunes (UK) | iTunes (Australia) | iTunes (Canada) | iTunes (Germany)
iHeartRADIO (not all the episodes are showing up on the feed though)
We are a VERY proud member of the Nerds-International MeWe Community!
Featured Podcast/Blog from the Nerds International community : Imaginary Ramblings: A Pop Culture Podcast by Matthew Jones.
Scott Zumwalt aka drainsmith:
Gamer Nation Con (April 2 – 5, 2020)
Finding the Narrative Logo Artwork by Meghan Shultz
Music Credits:
Part 1: Opening – Hundred Years in Helheim by Tri-Tachyon
Part 2: The People of Genesys – Grant Green by Joshi Lippi & The Overtimers
Part 3: Advantageous Threats – Digital Mk 2 by Tri-Tachyon
Part 4: Outro – Catharsis by Bloodgod
Part 5: Legal Disclaimer – Goodnight Kiss by Movie Theater