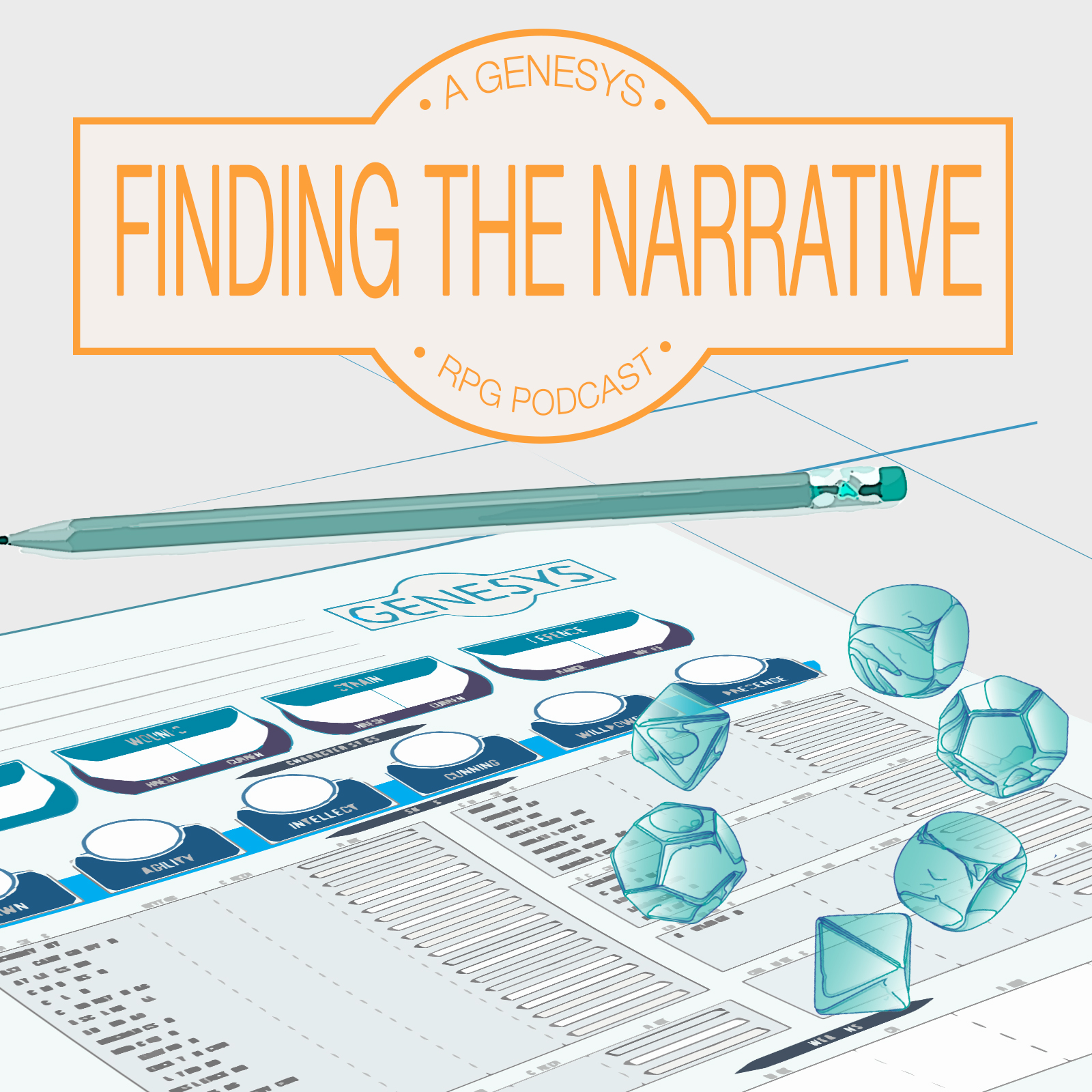 Finding The Narrative: A Genesys RPG Podcast
Episode 55 – Inquisition – Save the Witch!  Kill the Templar! an FTN Actual Play
Welcome back to Finding The Narrative: A Genesys RPG Podcast dedicated to all things Genesys, an RPG by Fantasy Flight Games.  In this episode of Finding The Narrative we continue our Actual Play series with our good friend Jamie Pierson from The Brewery joining Stephen and Tony being GM'd by Chris in the Inquisition setting.  So, come take a listen and find the narrative with us!    
Thanks for listening!
Tony "Azzmodeus" Fanning, Stephen Dragonspawn, and Chris "Zszree" Holmes
findingthenarrativepodcast@gmail.com
iTunes (US) | iTunes (UK) | iTunes (Australia) | iTunes (Canada) | iTunes (Germany)
iHeartRADIO (not all the episodes are showing up on the feed though)
We are a VERY proud member of the Nerds-International MeWe Community!
Featured Podcast/Blog:  Religiously Odd Spots by Conrad Erasmus Neubert
A Lutheran minister shares tidbits on random pieces of pop culture.
 The Brewery by Jamie Pierson about random dorky stuff taking it back to the original Gathering of Dorks days round table discussions and live plays.
Obsidian Portal Campaign Page for FTN Actual Plays
Inquisition: Dark Fantasy Campaign Setting v3.1 by Guillaume Tardif aka Korlall
Finding the Narrative Logo Artwork by Meghan Shultz
Music Credits:
Opening – Hundred Years in Helheim by Tri-Tachyon
Legal Disclaimer – Goodnight Kiss by Movie Theater