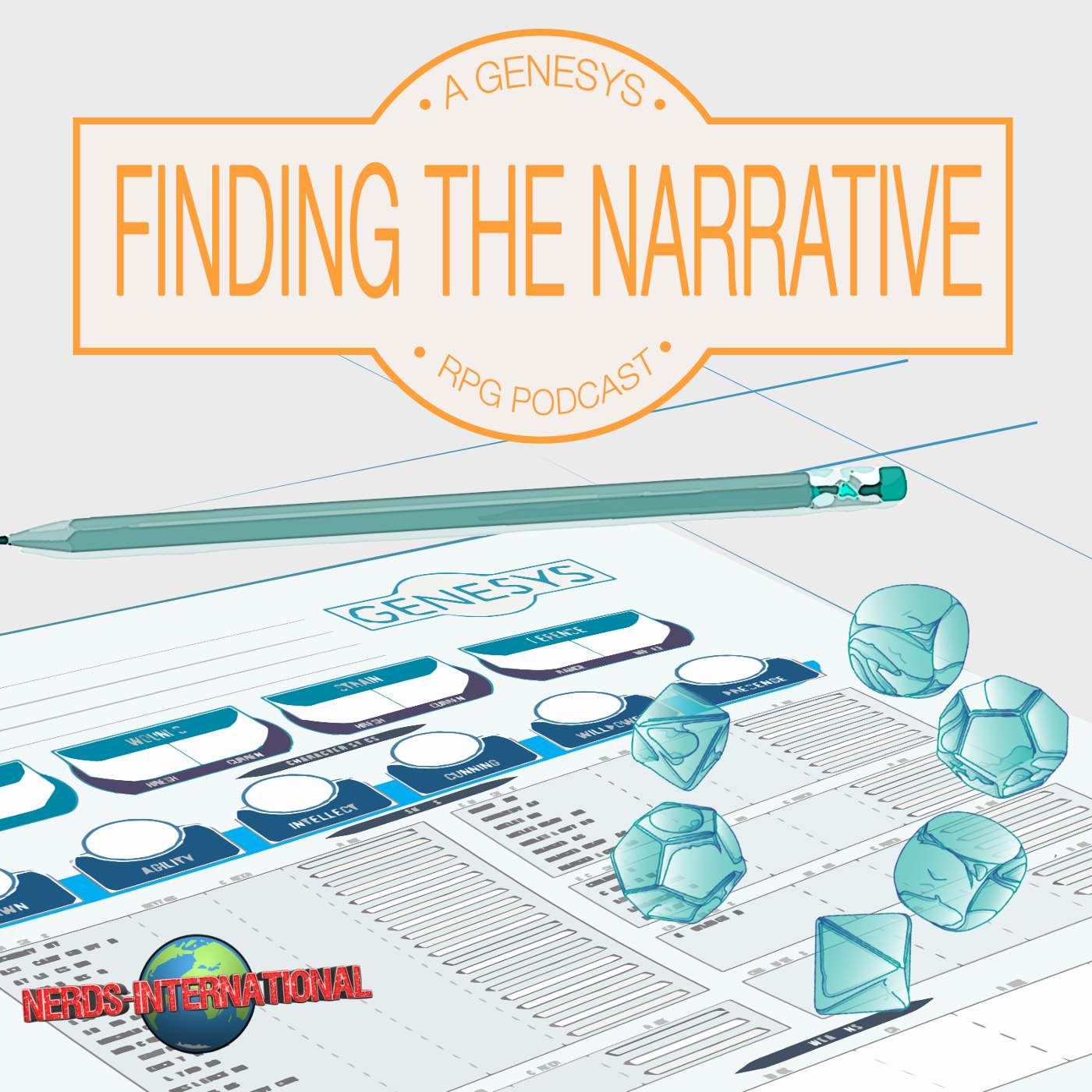 Finding The Narrative: A Genesys RPG Podcast
Episode 6 – Round 1 … Fight! … A Guide To Skills – Part 3 of 3
Welcome back to Finding The Narrative: A Genesys RPG Podcast dedicated to all things Genesys, an RPG by Fantasy Flight Games.  In this episode of Finding The Narrative we discuss Combat Skills and Combat Encounters in this third episode of our three episode series on skills.  We talk about what we have left for combat skills, we explain the rules for combat, and we actually run through a few combat rounds.  In Advantageous Threat we continue using combat skills to fight some baddies with sushi flying and a return from a familiar dwarf?!  Take a listen and find the narrative with us!    
Thanks for listening!
Tony "Azzmodeus" Fanning and Chris "Zszree" Holmes
findingthenarrativepodcast@gmail.com
iTunes (US) | iTunes (UK) | iTunes (Australia) | iTunes (Canada) | iTunes (Germany)
We are a VERY proud member of the Nerds-International Google+ Community!
Featured Podcast/Blog:  Imaginary Ramblings: A West Virginia Pop Culture Podcast where Matt and Ben talk about anything from Star Wars to Waterworld / End of the World stuff to Cabin Fever Beer Fest to Fiasco.  You can find them at https://imaginaryramblings.podbean.com/
Logo Artwork by Meghan Shultz
Music Credits:
Part 1: Opening – Hundred Years in Helheim by Tri-Tachyon
Part 2a: The Book of Genesys – ULTIMATE METAL by Loyalty Freak Music
Part 2b: Fight Club – Wicked Things by Quincas Moreira
Part 3: Advantageous Threats – Digital Mk 2 by Tri-Tachyon
Part 4: Outro – Catharsis by Bloodgod
Part 5: Legal Disclaimer – Goodnight Kiss by Movie Theater