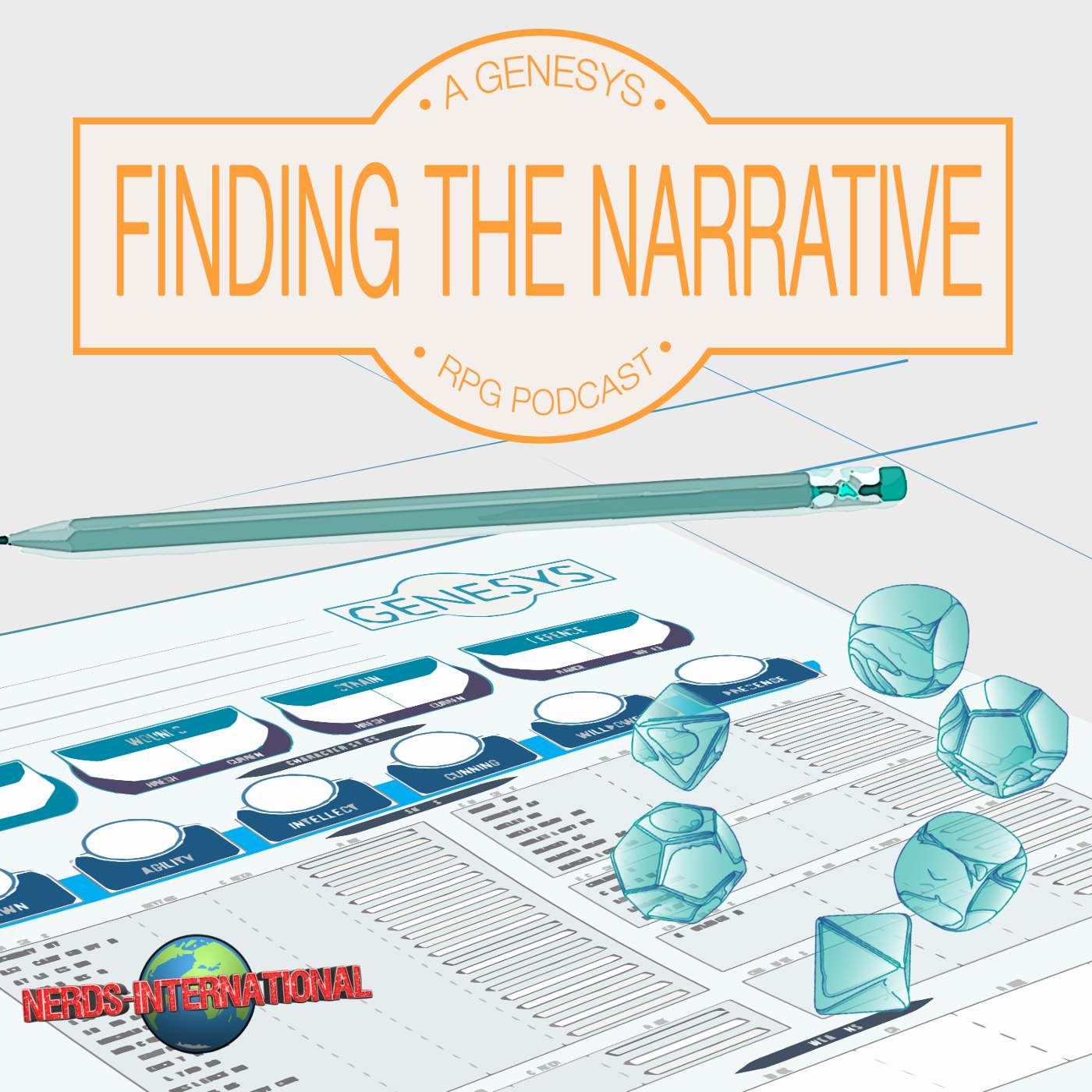 Finding The Narrative: A Genesys RPG Podcast
Episode 7 – Realms of Terrinoth Roundtable
Welcome back to Finding The Narrative: A Genesys RPG Podcast dedicated to all things Genesys, an RPG by Fantasy Flight Games.  In this episode of Finding The Narrative we are joined by Jamie and Stephen from The RPG Brewery to review and discuss the Realms of Terrinoth campaign setting book.  In Advantageous Threat our guests come up with the scenarios and Tony and I GM them.  Take a listen and find the narrative with us!    
Thanks for listening!
Tony "Azzmodeus" Fanning and Chris "Zszree" Holmes
findingthenarrativepodcast@gmail.com
iTunes (US) | iTunes (UK) | iTunes (Australia) | iTunes (Canada) | iTunes (Germany)
We are a VERY proud member of the Nerds-International Google+ Community!
Listener Feedback:  Michael Mykolyshyn's Pastebin link for Homebrew Genesys settings
Featured Podcast/Blog:  Mr. Mean Speaks by John Polack: 20 – 60 minute reviews and interviews and rants about all things gaming.  YouTube channel and G+
The RPG Brewery by Jamie Pierson and co-hosted by Stephen Dragonspawn: https://www.patreon.com/therpgbrewery/posts
Dragon's Toolbox by Stephen Dragonspawn: http://thedragonstoolbox.blogspot.com/
Logo Artwork by Meghan Shultz
Music Credits:
Part 1: Opening – Hundred Years in Helheim by Tri-Tachyon
Part 2: Book Club of Nerds – Cemetary Clown by Sir Cubworth
Part 3: Advantageous Threats – Digital Mk 2 by Tri-Tachyon
Part 4: Outro – Catharsis by Bloodgod
Part 5: Legal Disclaimer – Goodnight Kiss by Movie Theater