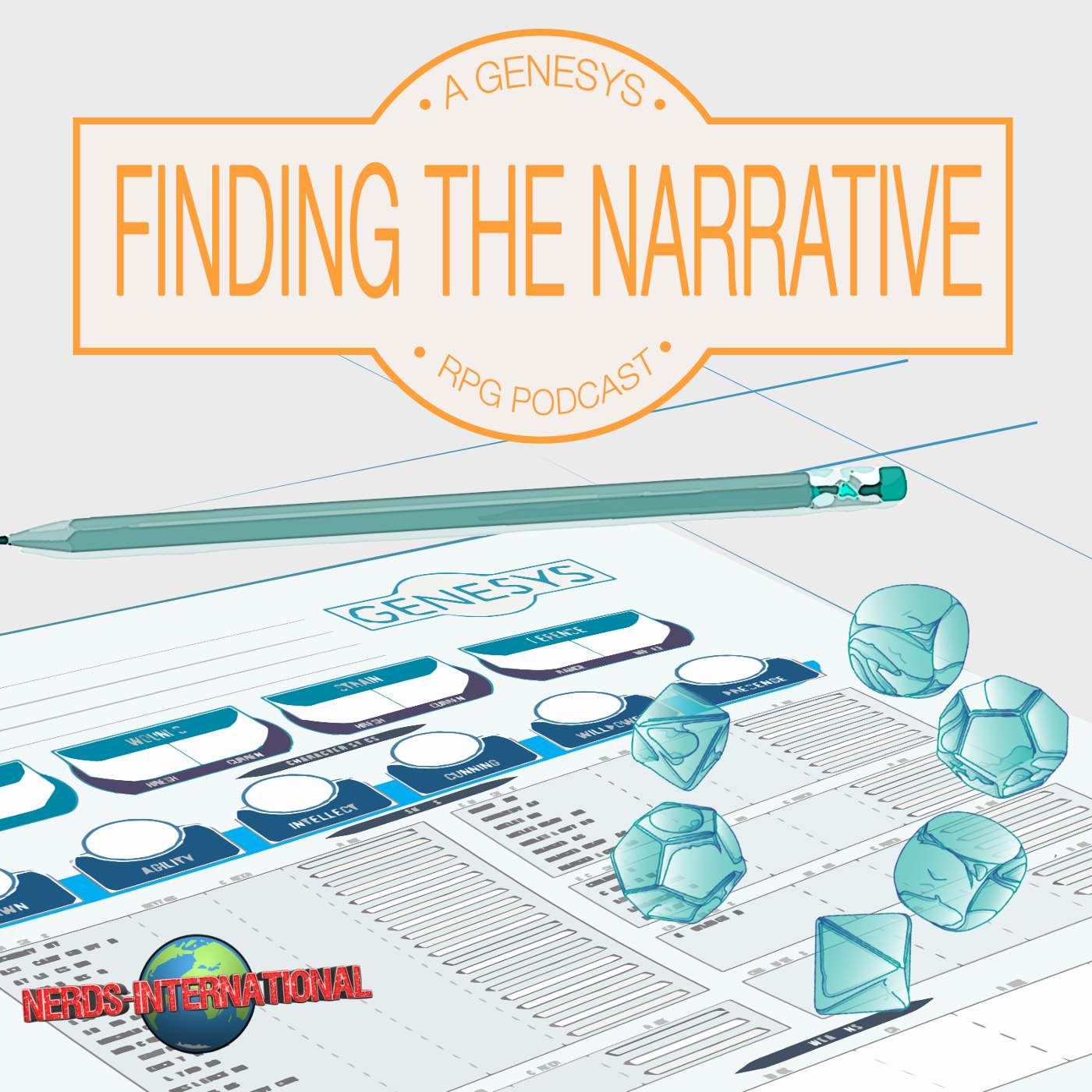 Finding The Narrative: A Genesys RPG Podcast
Episode 8 – Up In Your Grill!
Welcome back to Finding The Narrative: A Genesys RPG Podcast dedicated to all things Genesys, an RPG by Fantasy Flight Games.  In this episode of Finding The Narrative we go back to the Book of Genesys and talk about vehicles and vehicle combat!  We also talk about creating your own vehicles and in Setting the Tone we discuss the thread on the FFG forums about Battletech!  And in Advantageous Threat we put a couple of vehicles and their drivers/pilots to the test!  Take a listen and find the narrative with us!    
Thanks for listening!
Tony "Azzmodeus" Fanning and Chris "Zszree" Holmes
findingthenarrativepodcast@gmail.com
iTunes (US) | iTunes (UK) | iTunes (Australia) | iTunes (Canada) | iTunes (Germany)
We are a VERY proud member of the Nerds-International Google+ Community!
Featured Podcast/Blog:  Wiseguys: Demo Kit – by Eric Lamoureux from Just Insert Imagination on DriveThru as a pay what you want introduction to the Las Vegas Mob setting and organized crime toolkit for Savage Worlds called Wiseguys.  You play criminals in the 1990s working for the Mob and building an empire in Vegas.  38 pages of Italian-American Mob awesome-ness! Background information, Organizations, Points of Interest, and "Fugazi" a Mob Tale.
Just Insert Imagination is on Facebook and Google+
Luke "SkyJedi" Olson's Links of Awesomeness!
Master Resource List: https://community.fantasyflightgames.com/topic/265113-genesys-master-resources-list/
Subreddit: reddit.com/r/genesysrpg
Subreddit wiki: https://www.reddit.com/r/genesysrpg/wiki/index
Genesys Discord Server: http://discord.gg/3vNJa6t
Web Roller: genesys.skyjedi.com
Character Creator: GenesysEmporium.com
Logo Artwork by Meghan Shultz
Music Credits:
Part 1: Opening – Hundred Years in Helheim by Tri-Tachyon
Part 2a: The Book of Genesys – ULTIMATE METAL by Loyalty Freak Music
Part 2b: Setting the Tone – Ice Wrought by Sarin
Part 3: Advantageous Threats – Digital Mk 2 by Tri-Tachyon
Part 4: Outro – Catharsis by Bloodgod
Part 5: Legal Disclaimer – Goodnight Kiss by Movie Theater