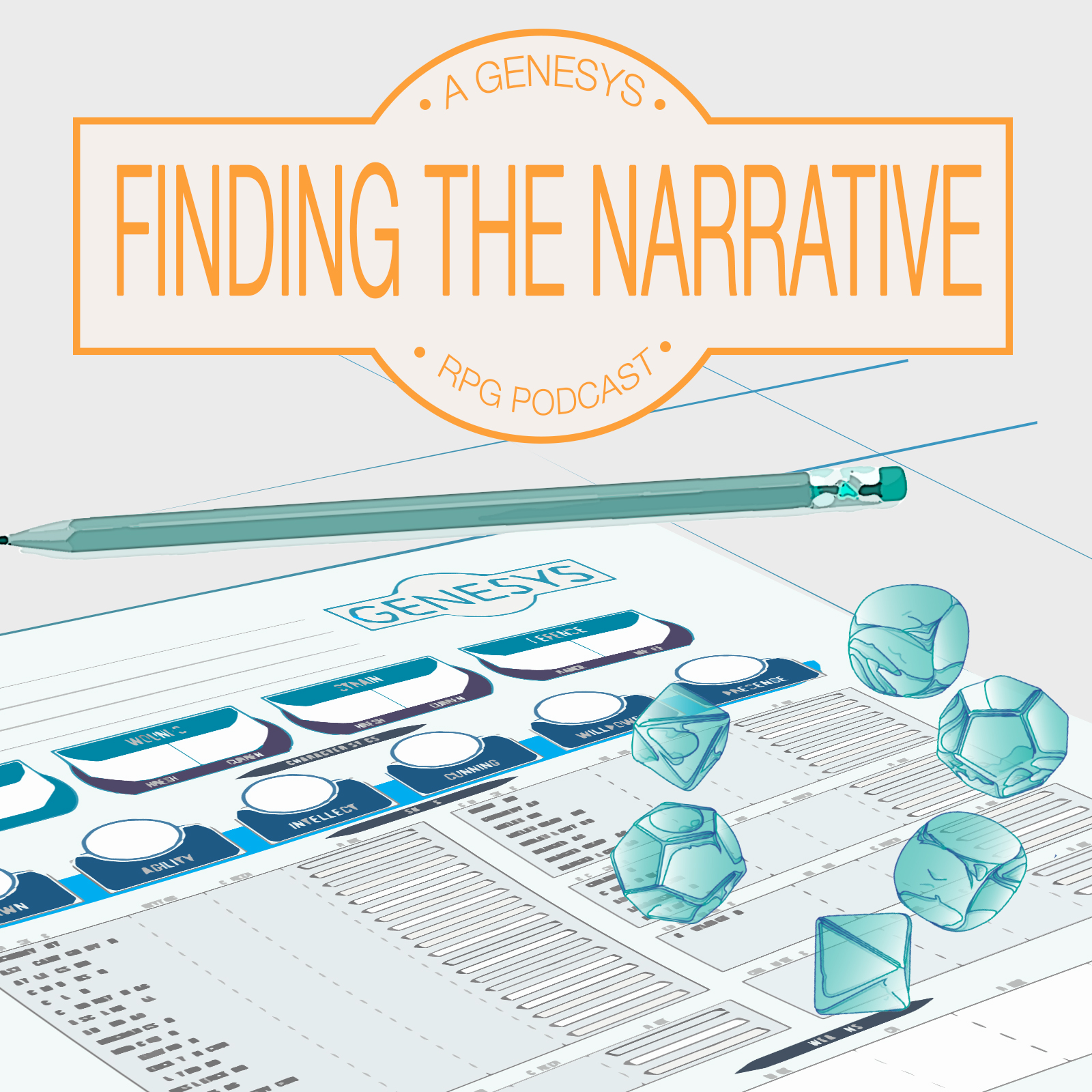 Finding The Narrative: A Genesys RPG Podcast
Episode 81 - Iron Chef Genesys: Cooking up a Setting, Part 1
Welcome back to Finding The Narrative: A Genesys RPG Podcast dedicated to the Genesys Role Playing System created by Fantasy Flight Games and produced by Edge Studio.  In this episode of Finding The Narrative we open up the Expanded Player's Guide again and turn to the Creating a Setting section so each of us can start randomly generating a our own setting.  We also have Stephen Boost the Signal and Chris creates some friendly competition between Tony and Stephen's characters in Advantageous Threats.  So, come take a listen and find the narrative with us!
Thanks for listening!
Tony "Azzmodeus" Fanning, Stephen Dragonspawn, and Chris "Zszree" Holmes
findingthenarrativepodcast@gmail.com
iTunes (US) | iTunes (UK) | iTunes (Australia) | iTunes (Canada) | iTunes (Germany)
Boosting The Signal
Maps generation website that Stephen mentioned on the show
Finding the Narrative Logo Artwork by Meghan Shultz
Music Credits:
Part 1a: Opening – Hundred Years in Helheim by Tri-Tachyon
Part 1b: Boosting The Signal – Manchester Dream by Bruno E.
Part 2: The Books of Genesys – ULTIMATE METAL by Loyalty Freak Music
Part 3: Advantageous Threats – Digital Mk 2 by Tri-Tachyon
Part 4: Outro – Catharsis by Bloodgod
Part 5: Legal Disclaimer – Goodnight Kiss by Movie Theater